Clinical-Grade Visibility Solution
CenTrak - The Smarter Visibility Solution for Healthcare Applications
What makes CenTrak Smarter?
Clinical-Grade Locating™ – CenTrak's Second Generation Infrared (Gen2IR™) delivers certainty-based location data covering entire rooms and hallways, rapid location updates, and offers extreme battery life.

Faster ROI – Increase reimbursements, optimize mobile medical equipment management, improve utilization of resources, streamline workflow, reduce HAIs, and monitor temperature-sensitive consumables.

Ultimate flexibility – CenTrak'sRTLS is batterypowered, easy to install and can leverage existing Wi-Fi infrastructure and environmental monitoring solution. Its open location platform seamlessly streams data to both existing and new applications.

Multi-Mode Technology – A unique combination of Wi-Fi locating, CenTrak's Gen2IR, and Low Frequency (LF) RF to future-proof investment and maximize ROI.
> Asset Management
> Nurse Call Automation
> Environmental Monitoring
> Patient & Staff Safety
> Hand Hygiene Compliance Monitoring
> High Acuity Workflow
> Sterile Processing Optimization
> Patient Wandering & Elopement Management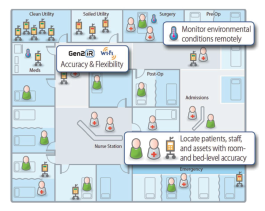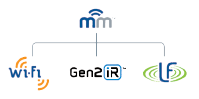 Clinical-Grade Environmental Monitoring Solutions™

Pharmacy
Ensure pharmacy products and medications are maintained and prepared under recommended storage conditions in compliance with USP797.

Clinical Lab
Safeguard valuable reagents and time-sensitive diagnostic and test results found in laboratories across a broad range of commonly monitored use cases to meet CAP and JCAHO.

Transportation
Monitor and track in-transit healthcare materials from blood, transplant tissues and organs to other products.

Network Closet
Offer advanced temperature monitoring solution to data centers to more effectively manage energy costs and equipment conditions.

Blood Bank
Maintain precise temperature and humidity conditions to ensure blood banks or blood storage temperature meets AABB standards.

Food Service
Achieve food safety, quality and maintain shelf life with monitoring of perishable food items. Monitor dishwasher rinse temperature to HACCP standards.

Vaccines
Maintain vaccines under recommended storage conditions to ensure quality to CDC recommendations.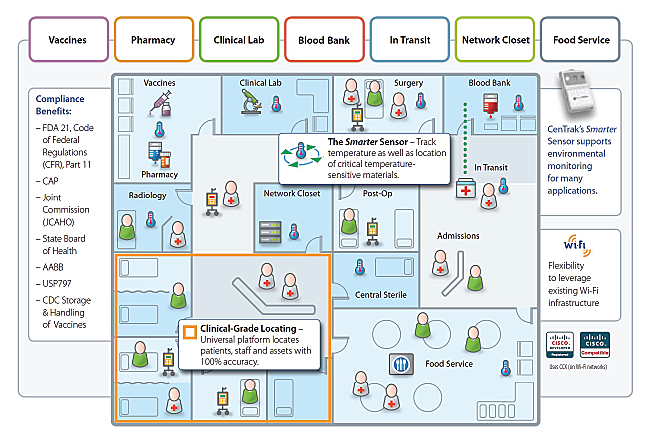 Find more of both with CenTrak's Clinical-Grade RTLS™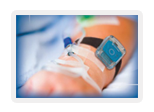 Monitor your Critical resources and facilitate compliance
> Improve hand washing Compliance
> Reduce hospital acquired infections (HAIs)
> Automate Compliance reporting and management of temparature-sensitive consumables
Save time and money managing medical equipment
> Control mobile equipment shrinkage
> Reduce rental expenses
> Improve equipment utilization
Streamline workflow in your critical departments
> Reduce ambulance diversion
> Increase throughput in your most important departments (ICU, ED, OR. etc..)
> Transform the patient experience
> Integrate with over 100 applications including Nurse Call, EMR, and high acuity systems
Improve Patient Satisfaction and HCAHPS Scores
> Document staff time and frequency with patients
> Facilitate Staff rounding
> Ensure staff and patient safety with immediate notifications
> Reduce wait times