Emergency call systems are designated terminals used to call or transmit a need for attention. Emergency call systems may also be known as panic alarms, man-down alarm systems, duress systems, or personal emergency response systems.
Emergency call systems help occupants who require emergency assistance by signaling the building manager, attendant, and/or neighboring occupants by activating conveniently located pull-cord switches, wireless pendants, call transmitters, or other emergency switches. Certain emergency call systems are capable of automatically announcing emergency call alarms by transmitting a computer-generated voice to hand-held radios. Emergency call systems can also output to telephones, email and central monitoring station digital receivers.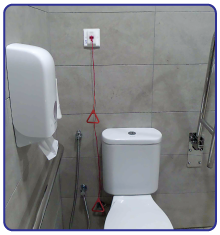 WIRED – Stand Alone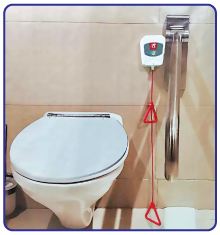 WIRELESS – Stand Alone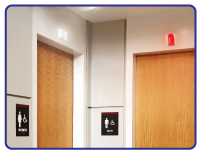 Emergency Warning Lights
Types of Application
Different types of emergency call systems include nurse call systems, emergency call systems, call box systems, and emergency stanchions. Stanchion applications are available with solar power as well. Emergency call systems are used in clinics, hospitals, doctor's offices, nursing homes, parking lots, colleges or universities, airports, amusement parks, recreational centers, transit organizations, remote sites, senior housing areas, public toilets, disabled toilets, shopping malls, residential homes and private residences. They may also be used as senior housing personal emergency response systems, corrections facilities personal alarms, environmental hazard emergency call systems, hospital staff duress alarms, and epilepsy alarms.
Emergency call systems work anywhere within a facility including dining rooms, exercise rooms and resident apartments. Some wireless emergency call systems have the ability to detect activation outdoors, on a walking trail, or at a tennis court. Wireless emergency call systems are also available in the market. Complete wireless emergency call systems help bypass telephone lines, which are an additional monthly expense to a facility. Incorporation of telephone lines are an unnecessary liability and introduce an element of chance into the transmission of a life saving alarm; this is because the signal must rely on passing through local telephone lines to their central station switch and back again to the facility. An addition of locators with pendants would help in achieving the general location of the occupant in some emergency call systems, which would be especially helpful for outdoor applications.
WIRED – Stand Alone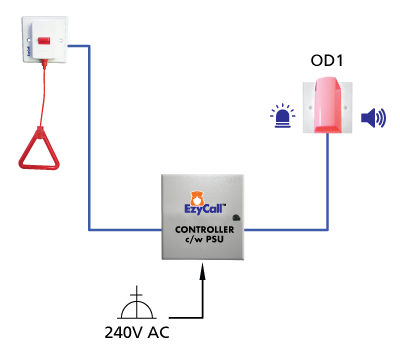 WIRELESS – Stand Alone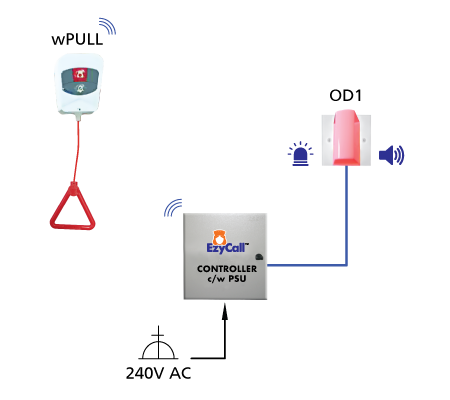 Ezycall Emergency Call Systems Brochure (PDF 1.03MB)

Contact Information
Fajar Saintifik Sdn Bhd (871106A)
B-02-13, Block B, Serdang Perdana Selatan Section 1,
43300 Seri Kembangan
Selangor Darul Ehsan, Malaysia